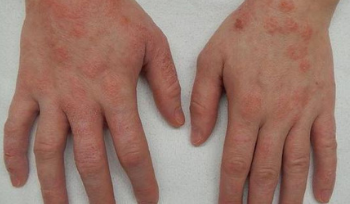 04 Aug 2021
With us, you can get effective Ayurvedic treatment for psoriasis.
Psoriasis: A Short Description
Psoriasis is a chronic autoimmune disease that causes scaly, dry, and red patches on the skin. It's a skin disorder that's been around for a long time. It is naturally non-infectious.
Ayurveda provides the most efficient and dependable approach to the disease, with treatment methodologies that have been tested over centuries.
What Causes Psoriasis and How Can It Be Treated?
Psoriasis is caused by several factors, including- Lifestyle changes
Inheritance
Certain drugs can cause stress as a side effect.
Environmental determinants
Psoriasis Symptoms
The following signs are associated with psoriasis:
Patches of a reddish hue
Skin that is oily, itchy, and scaly
Patches of thickened or elevated skin
Inflammation of the joints that causes pain
Toenail discoloration
Psoriasis Ayurvedic Treatments
The influence of Ayurveda is at the center of successful psoriasis treatment. Pure Ayurveda treatment methodologies derived from nature do not have any side effects. Psoriasis is defined in Ayurveda as a buildup of toxins and the subsequent vitiation of Vata, Ratha, and Kapha.
Panchakarma therapy is an Ayurvedic procedure.
Application of ointments
Massage of powder
Intake of medicated ghee
Massage with oil
Steam bath with medicinal properties
Dhara is made with buttermilk that has been medicated.
Shirovasti is a form of Shirovasti.
We are an ayurvedic hospital specializing in treating successful skin diseases, led by a team of experts. Massage the whole body with herbal oils like Mahanarayan oil, Sahasaindhav oil, and Mahamash oil. This will aid in the improvement of movement, posture, and balance. Shirodhara and Shirobasti are two advanced panchakarma procedures that are thought to be beneficial and improve the condition. We are known for the best ayurvedic treatment for psoriasis.
Cerebral palsy symptoms can be alleviated with Ayurvedic therapy. Massage and herbal medicines will reduce impairment and improvement of the affected person's functioning.