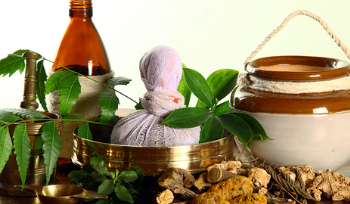 15 Jan 2021
Best Ayurvedic Hospital And Treatment Centre In Kottakkal Kerala India Welcome to Greenwich Ayurveda – home to traditional Ayurvedic Practitioners for past periods! All dharma occurrence offers an occasion to search your potential for deep and great healing and the greatest possible degree of life. The line of practice accompanied by dharma healers represents biblical curative systems along with a strong approach to control the natural healing powers of your body. With a record of healing that spans over certain centuries, even today ancient treatments and methods are developed to the letter by these important practitioners of Ayurveda.
Greenwich Ayurveda is an exclusive Ayurvedic Hospital in Kottakkal, Kerala, India. The renowned ayurvedic health center allows pleasant surroundings for the highest cures of the most respected, timeless healing legend – Ayurveda, to work its enchantment on your mind, body, and soul. The healing techniques employ time-proven procedures and the finest Ayurveda treatment in Kerala, India; to produce a fast, yet lasting cure. Our trusted team of prominent Ayurvedic doctors will engage with you always to share your thoughts and discuss your progress, making your healing experience seamless and enjoyable.
Best Ayurveda Treatment center in Kerala
Greenwich Ayurveda Provide provides excellent Ayurveda treatments. Our team of Ayurveda Doctors (Vaidyas) serves traditional practices and methods that have been handed over from generation to generation.
We at Greenwich Ayurveda know the pulsation of each and every patient/guest and assure quality Ayurveda medication with a very good presentation to the experience of Kerala. Greenwich Ayurveda is a globally accepted center for the best Ayurveda treatment and every year numbers of guests/patients come to experience the special Greenwich form of healing. With a vast volume of foreign guests, Greenwich Ayurveda ranks as the No.1 Ayurveda Hospital in Kerala in times of service quality.

Ayurveda and ayurvedic treatments

Best Ayurvedic Hospital And Treatment Centre In Kottakkal Kerala India Ayurveda: The Indian system of medication has answers for most health issues. Ayurveda suggests a simple way of living and Ayurveda practices are an ancient practice that is one of the best common forms of healing having been thought to have been founded more than 5,000 years ago in the Indian sub-continent. The traditional theory and practice of the age-old system help us to correct any kind of lifestyle troubles and to combine a healthy regime for a good and happy life.