A hospital you can trust
Greenwich Ayurveda Kottakkal, the best Ayurveda centres in Kerala is a traditional Ayurveda hospital in Kottakal, where people can experience the original Ayurveda treatment methods of Kerala. Kottakkal Ayurvedic treatment holds a big role in the industry of Kerala Ayurveda hospitals. We are a team of experienced professionals to deliver outstanding service for individuals.
We welcome you to experience excellent Ayurveda treatments to rejuvenate your body and mind from the best Ayurveda centres in Kerala.
We Give the best treatment to our patients
Friendly customer service staff for your all questions!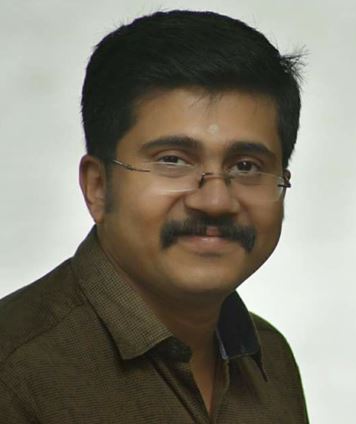 DR. ANURANJ  M.A BAMS, MD(AYU)
Expert in Ayurveda Neurology Treatments
 A well-experienced doctor, an expert in comprehensive neurological care to our patients. There is an excellent team, working under him achieved excellent results in the treatment of stroke, brain injuries, diabetic's neuropathy etc. His experience and care ensure a better life for our patients.
As an expert, aim towards making a patient coherently understand the possibilities as well as limitations of the condition and undergo Ayurvedic treatments to attain invaluable  results
We Offer Different Treatments
At Greenwich Ayurveda centre people can experience better relief for their health issues.  We do proper combination of treatments and atmosphere to set you strong in your lifespan.
Stroke Treatment
Back Pain Treatment
Neck Pain Treatment
 Physiotherapy
24 -Hours  Services
 Experienced Doctors
Excellent Accommodation
 Free Online consultation
What our clients Say
Very good hospital. Good quality treatments homely atmosphere, good staff, facilities, rooms, food. Doctors are very friendly in nature. 24hours doctors are available. I felt good while going back thanks to all
This hospital has good ambience. Dr is so kind, friendly and clears all our doubts. Treatment is so good that when we leave this hospital we leave in good health and confidence. All the junior Drs, therapists, all employees are very kind, friendly and take enough care towards the patients. Regarding cleanliness of the room and hospital is so neat and clean. Food also very nice and required quantity is provided. In general a good place to come and get treatment and get well soon.
I can experience each and every progress during my treatment .my walking panel improved significantly, my tremors reduced significantly. Thank you greenwich and Dr. Anuranj.