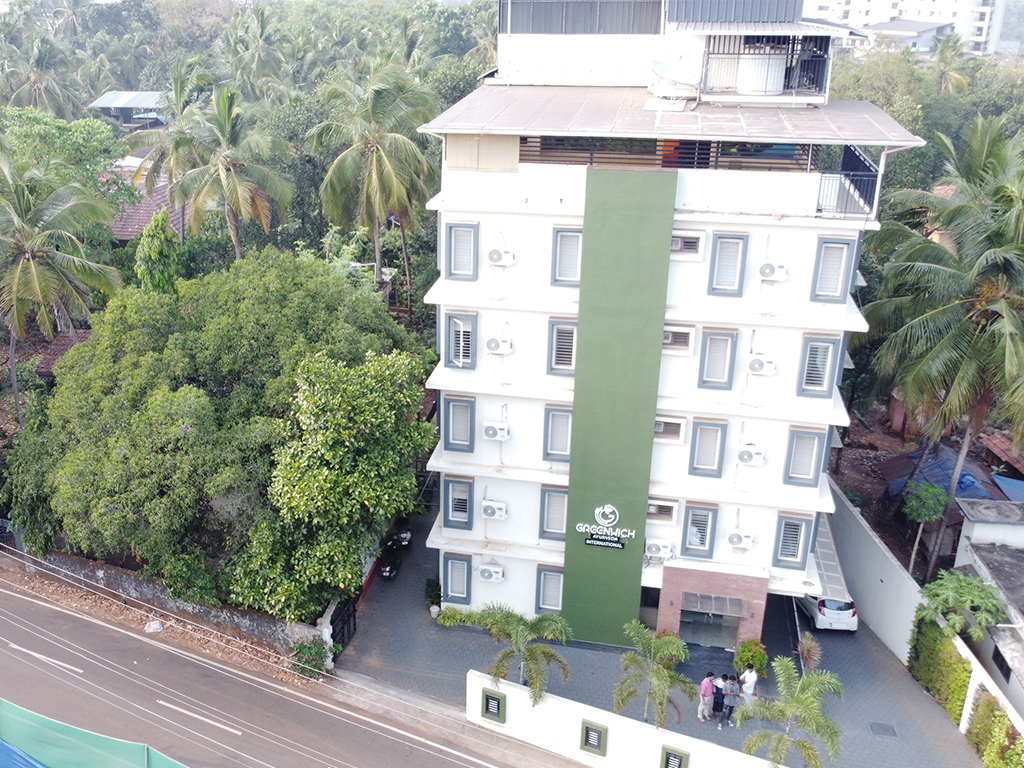 31 Mar 2022
Kerala is a typical example for a piece of land which flourished in case of Ayurveda. It can be pointed out as a gift to humankind, the treasure of knowledge about Ayurveda. Atharva Veda, which is the fourth Veda in which Ayurveda comes into picture as a sub Veda. The allusions of Ayurveda are also there in Rigveda. The exceptional healing structure of the state of Kerala Ayurveda came after the popular proponent of Ayurveda named as Vagbhata whose medical text is known as Ashtanga Hridaya, an inevitable book of Ayurveda. In Kerala Ashtanga Vaidya families practiced Ayurveda and the Ashta Vaidya families in Kerala preserved the Ayurveda practices specifically Panchakarma etc.
How to find best ayurveda hospitals in kerala
The land of Kerala renowned for Ayurveda provides a number of treatment packages for those who are in need of. As Kerala is best known for Ayurveda, it becomes an ideal land for people who are in search of health both bodily and mentally. The holistic approach and the authentic treatment therapies that are followed by different Ayurveda hospitals in Kerala makes this place ideal.
Ayurveda Packages provided by Ayur Bethaniya Hospital
This hospital provides multiple types of packages starting from one-day package, three days' programme and grows up to five and seven days' treatment as per the necessity of the procedure. Treatment for Rejuvenation will take seven days' package. Detoxification treatment package is for fourteen days. Twenty-one days' package is also provided by this hospital. The better package option can be selected by the patient according to the need and necessity and also after consulting the physician. A pack of authentic Ayurveda packages is being offered by this reputed facilitator hospital for Ayurveda treatment.
Ayurveda Packages provided by Somatheeram Ayurvedic health resort
This Ayurvedic centre is located at Malabar beach in Kerala. This health centre provides you with a number of Ayurveda packages. Rejuvenation package is one among them. This package includes a nine days' minimum duration treatment which will have ninety to one twenty minutes' treatment daily and it incorporates yoga and meditation as well. Body purification package is also provided here. The minimum duration of this treatment package would be 14 to 21 days. Detox and balance of doshas would be the aim of this package. Body immunisation package of three to four weeks are also available here in this health centre. This is to boost immune system. Stress management package, slimming package and beauty care package etc. are also offered by this Ayurveda health centre.
Ayurveda Packages offered by Ayurmana Ayurveda centre
This Ayurveda health centre offers Premium Ayurveda treatment and affordable packages. All packages include private accommodation, consultation of centre physician, two major therapies on daily basis, yoga session, supplements and herbal medication and a perfect diet. Different types of packages are provided for variety of diseases. Slimming packages, packages for Arthritis, migraine, diabetes, multiple sclerosis and relaxation or stress management packages are also available at an affordable cost. Packages for weight loss, diabetes, detoxification, stress management, hair and skin care, rejuvenation, immunity etc. are their signature programmes. Dharma Ayurveda Centre for Advanced Healing attractive and best packages in Kerala.
Ayurveda Packages offered by AyurVilla Ayurveda treatment centre
It facilitates home based Ayurveda packages and assures homely atmosphere for the patient. Their experienced physicians carefully taken care of an array of personalised Ayurveda treatments perfectly. The Ayurveda packages that they provide includes Rejuvenation packages, Panchakarma treatment packages and stress relief packages. The fourteen days pachakarma treatment therapy includes purification process. Each phase of this package is specially concentrated on the whole rejuvenation of the body and mind as well. Along with Ayurveda treatment yoga therapy also accompanies this packages. For the betterment of inner natural power, yoga plays an inevitable role. By the package provided here both physical stress and psychological stress can also be treated.
New Ideal Panchakarma centre is a government approved panchakarma centre in which different kinds of Ayurveda packages are facilitated. This is situated at chowara in Kerala. They provide rejuvenation packages (rasayana chikilsa) to rejuvenate body and its systems for better harmony of both body, mind and soul. Body purification package which include sodhana chikilsa, to detoxification of the body. Body immunisation packages are their important contribution to the Ayurveda health treatment sector. Kayakalpa chikilsa is being provided by them for the degeneration of body cells to increase immunity. Along with this, they provide slimming packages, Arthritis packages, panchakarma full course packages which is included with cleansing, healing and rejuvenation of the body. Spine and neck pain packages are also offered by them.
Tips to find best Ayurveda packages in Kerala?
Best Ayurveda packages are being provided by an eminent Ayurveda centre Mekosha Retreats and Botanicals which is situated in Trivandrum in Kerala. Classic Ayurveda packages are offered by them. This includes daily therapies, yoga/meditation, diet, natural walks and more. For this no need of minimum stay requirement. One can experience highest level of hospitality here in this environment. Long stay packages are also provided by them. Panchakarma packages, weight loss packages are also incorporated in their Ayurveda packages. Stress and cardiac care package includes great care for those who are in need of them. This package focuses on fatigue syndrome etc. Cancer recovery treatment packages are also incorporated by them. This is mainly for those who have undergone chemotherapies, to strengthen their immune system and to detoxifies their body and also to boost them up. This package involves a stay of minimum 21 days.
What is the importance of Ayurveda packages in Kerala?
The land of Kerala is an ideal place for Ayurveda treatment. A number of Ayurveda treatment centres and hospitals are operational in Kerala. Various Ayurveda treatment packages are also offered by each of these hospitals. The strength of a human's health is determined by the mental strength and quality of that person. Ayurveda is very much helpful in maintaining mental strength along with physical health. Ashtanga Hridaya points that the all disease starts from an unhealthy and disturbed mind or mental state. Thus it is important to take better care of the mental state of a human along with his or her body. This is what Ayurveda treatments doing. In Kerala we can avail many of such packages that helps us in retreating out body, mind and soul.