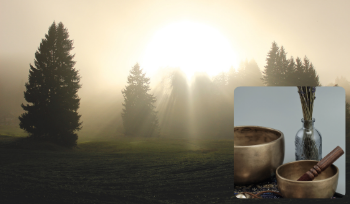 05 Jan 2021
Greenwich Ayurveda center Kottakkal
Greenwich Ayurveda center Kottakkal is a popular Ayurveda hospital in Kerala, where people can feel the original Ayurveda practice styles of Kerala. Kottakkal Ayurvedic medicine holds a big role in the production of Kerala Ayurveda hospitals. We are a team of qualified experts to deliver exceptional service for people.
We Give the best treatment to our patients
Greenwich Ayurveda center offers fabulous treatment methods to assure the quality of Ayurveda treatments in Kerala. We are operating with an excellent team of specialists to keep the fame of Ayurveda. We embrace you to stay strong in your lifespan.
WE OFFER SERVICES
Get Your Life Style Back
Our excellent team is here to assist you to reach your healthcare purposes
ALMAS AYURVEDA

Ayurveda is all about reaching a healthier life. Undoubtedly, it is an inevitable part of Indian culture, particularly Kerala. The purity and wellness of the Ayurvedic treatment we provide means rare to find anywhere else. Almas Ayurveda Kottakkal is established up with all the quality of Ayurvedic benefits besides modern treatment to provide the patients who depend on us. We thrive to wipe out the difficulties of those infected with many serious wellness disorders. The disease is not a fault; it… it is a state of one's body and can occur to anyone anytime. Almas Ayurveda Kottakkal salves you from the event of unhealthiness with the relief of a natural approach. Almas Ayurveda wishes to bring about a new Ayurvedic culture with a dedicated team of professionals, who can conduct the public through proper diagnosis and cure. We have a unique mix of traditional Ayurvedic and advanced treatment under a single roof. We are provided with all facilities that merge both traditional and modern medication and we guarantee you get the best treatment.
KOTTAKKAL AYURVEDA AND MODERN HOSPITAL

Dr.P.Alikutty's Kottakkal Ayurveda and Modern Hospital (KAMH), one of the premium institutes in following Ayurveda, the antique science of life with its integrity and holiness. Founded in this year 1965 by the Great practitioner Dr.P.Alikutty forward with his wife Mrs: T.Khyrunnesa as its patrons. Started as a small clinic and pharmacy with day time observatory care.
Their perseverance turned it now into a multi-specialty ISO 9001: 2015 certified Ayurvedic hospital with a modern medicine department also. The government of Kerala approved us with Olive certification. Kottakkal Ayurveda Pharmacy (KAP), our production unit is also sanctioned with ISO 9001:2015 and GMP certification.
The remarkable contribution of the co-founder Dr. P. Abdul Gafoor, being the Chief Physician and previous chairman, for over a decade, has raised the institution to one of its kind which instantly is successfully run by the present team of directors.
KIA HOSPITAL(KarmaSiddhi International Ayurveda Hospital)
Traditional Ayurveda is at KarmaSiddhi International Ayurveda Hospital, Kottakkal, Kerala.
We start a genuine Ayurveda practice facility at Kottakkal definitely meant for the national and worldwide community. Remembering the glory of Ayurveda, "the science of life", we follow the original Indian methods of positive health and Ayurvedic remedial application under the strict vigilance of modern parameters. While defending the virtue of the ancient Indian traditional medical science Ayurveda, we concurrently use advanced science and technology.
KOTTAKKAL AYURVEDA
The "KOTTAKKAL AYURVEDIC TREATMENT CENTRE" – AJMAN & DUBAI, provides a widespread menu of healing and rejuvenating procedures, connecting the traditional Kerala Ayurveda, Naturopathy, and Yoga. Our slogan is "Lokasamsthasukhinobhavanthu" — expressing all single person in the world should be healthy. Our personalized treatment and different arrangements are created to meet specific needs and health goals like de-stress, detoxification, cleansing, deep relaxation, anti-aging, influence loss, massage therapies, efficient & outcome oriented dietary, and more. Also offers leadership in the areas of nourishment and training. The lifestyle of people around the globe especially in the developed nations is more inclined towards a very fast-paced life which includes consumption of food that just fills the stomach but has no nutritious value. Food is mostly satisfied with toxic & artificially created elements like preservatives, colors, and flavors that really serve as poison to the body preferably than nutrition. Kottakkal's genuine and distinguished ayurvedic treatments are the solutions to almost every illness or disease, particularly those resulting from harmful food and stressful lifestyles. Kottakkal supports very simple and toxic-free wellness to the body and this is the opportunity to a healthy and delightful lifestyle. With the best treatments for almost every illness and disease. Kottakkal provides health and wellness solutions to all. It truly provides significance to the motto – "Health is Wealth".
Arya Vaidya Sala Kottakkal
Arya Vaidya Sala, Kottakkal, (AVS) is a 117 years old Charitable Institution involved in the training and circulation of Ayurveda, the antique health care medicine of India. AVS offers classic Ayurvedic herbs and genuine Ayurvedic therapies and medicines to patients from all over India and overseas.
The Research & Development Department of the institution is actively engaged in research work for the modernization of production and quality control of Ayurvedic drugs. The focus for Medicinal Plants Research (CMPR) was organized at Kottakkal in 2003 to offer modern research in the different features of healing plants. CMPR is now identified as a focus of Excellence at this Department of AYUSH of the Government of India.
AVS is also engaged in academic activities. Attending annual Ayurveda Seminars and supporting competitions for Ayurveda specialists and pupils are part of those exercises aimed at increasing the Ayurveda experience base.
Alshafi kottakkal Ayurveda Hospital
Alshafi kottakkal Ayurveda Hospital, a Health Center concentrating in Ayurveda – the universal healing system of medicine beginning back about 5000 years. We practice in the handling of earnest chronic and non-communicable diseases across the disease rainbow.
Alshafi kottakkal Ayurveda Hospital is a family-owned Ayurveda wellness Center, conducted in the 3rd generation by Ayurvedic practitioners and skilled workers with great time exposure, for fast service we give well decorated traditional homes in the Kerala style.
Alshafi assists you with genuine Ayurveda treatment by applying Ayurvedic components and medications manufactured in our own generation equipments. This Centre is located on Arichol- Kottakkal – just 26kms from Calicut airport waving palms. Alshafi kottakkal Ayurveda Hospital built-in Heart of Kottakkal. The ambiance, the serenity, and the spiritual vibes make Mass a paradise.
the original center is on the qualitative administration of diseases that manifest humankind and the process is a connected one with changes and new method modalities and approaches evolving every day within the genuine structure of Ayurveda and the classic sources by the advocates of the science.
kottakkal ayur garden
is a popular and genuine ayurvedic treatment center that combines the fundamentals of ancient wisdom with the comfort of advanced technology. Our focus is the first combined ortho and neuro-rehabilitation core in India. We give you the best therapies, procedures, and assistance to attain longevity and freedom from disorders without negotiating on the quality specified in ancient ayurvedic texts and manuals.
Kottakkal Ayurgarden has a custom, practice, and legacy of over 150 years. This enterprise aims at providing the best solution in health care and treatments incorporating authentic and scientific Ayurvedic medicine. The ayurvedic treatments and remedies we offer our patients are a result of knowledge sharing and heritage of the past 3 decades. The hospital is endowed with skilled doctors and experts like Dr. Anas AS, who is the medicinal director as well as the top of the board for both ortho and neurorehabilitation. We guarantee that the medicines are made under the stringent supervision and direction of a team of well-reputed and fitted doctors.
suvaidya hospital
Suvaidya is a brand of PKMM HEALTH CARE. PKMM Ayurvedic hospital, the delegate of our prototype from which we have received performance in the area of Ayurveda. The system started in 1923 from Manafi'ul Insan Vaidyasala which was instituted by Poozhikkal Kunjahammed Musliyar who was a well-known doctor in Edarikkode and envelope communities. He implied not only a physician but also a human social worker who originated in 4 primary schools.